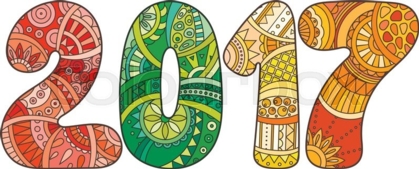 LIFE IN 2017

You haven't played solitaire with real cards in years.
You have a list of 15 phone numbers to reach your family of 3.
You email the person who works at the desk next to you.
Your reason for not staying in touch with friends and family is that they don't have email addresses.
You pull up in your driveway and use your cell phone to see if anyone is home to help you carry in the groceries.
Every commercial on television has a web site at the bottom of the screen.
Leaving the house without your cell phone, which you didn't have the first 40 years of your life, is now a cause for panic and you turn around to go back and get it.
You now use your cell phone for an alarm clock.
You get up in the morning and go on line before getting your coffee.
You have arguments with your spouse via text messaging.
Instead of having a professional take your picture and wait weeks to get it back you now tilt your head sideways and smile.
You're reading this and nodding and laughing.
Your profile is visible to anyone that accesses the website unless you take the appropriate measures. If you choose to give ONLY logged-in classmates the ability to view your page (recommended), check the box "Profile Visiblity" on the bottom of your profile page. Remember when you do this, friends and family will not be able to see it. This is entirely your choice.
PRIVACY NOTICE: All contact information (address, phone number, e-mail address) entered into this website will be kept confidential. It will not be shared or distributed. Your contact information is private: your street address, e-mail address, and phone number cannot be seen by the classmates unless you grant permission on your Profile. When someone clicks on your name, the only contact information they will see is your city and state and whatever information about yourself you choose to put on your Profile. Unless you explicitly grant your permission, your e-mail address is not visible, although an e-mail can be sent to you using the contact box at the bottom of your Profile page.
---
If you like our website and would like to use Class Creator to get connected with your classmates, please use our unique PROMO CODE M3895957 when registering or

click here

and it automatically takes you to their website and gives SHS Class of '76 a $50 referral fee upon subscribing to Class Creator. It's that easy.
---
---